ARON CONAWAY -RECENT WORKS/SHOWS
Interview on 97.1 FM WXOX Louisville - "We also speak with Curator Aron Conaway of West Louisville's Art Space, The Mammoth, about community development and the evolution of community discourse within the city of Louisville."

Check out Aron's weekly show ROUGH DRAFT RADIO co-hosted by Clayton Ray on Saturdays 6-8PM Louisville's amazing 97.1 FM - WXOX or ARTxFM.com

stateofthecommonwealth addresses the MAMMOTH
89.3 WFPL : After Oakland: Louisville Artists On The Benefits, Challenges Of Collectives - by Ashlie Stevens
Aron has been an active participant in the Rural Urban Exchange Program for the last 3 years. "At Kentucky Rural-Urban Exchange, we believe that people are more likely to do hard work together when they have meaningful experiences in one another's communities and are invested in their relationship to one another."
Check out Elizabeth Kramer's excellent Courier-Journal article in the ARTS section about the MAMMOTH
A story on Hope Mills with a shout out to the LAVA House
Powering Creativity; Air Fuel Fire. -- Ohio Valley Creative Energy at the Carnegie Center, New Albany October 28th - December 31
Photo of David Statue in NYC published on Arts Louisville Blog Website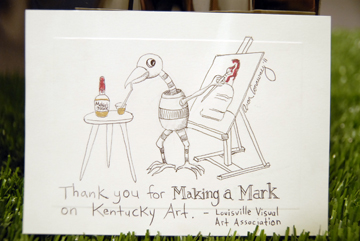 Illustrated thank you note for Maker's Mark CEO, Rob Samuels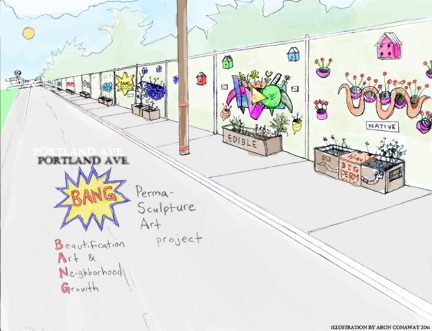 Illustration for the upcoming 'BANG Permasculpture Art Project' on Portland Ave. with the Center for Neighborhoods,
Open Doors
Program, Grasshoppers, and Portland Promise Center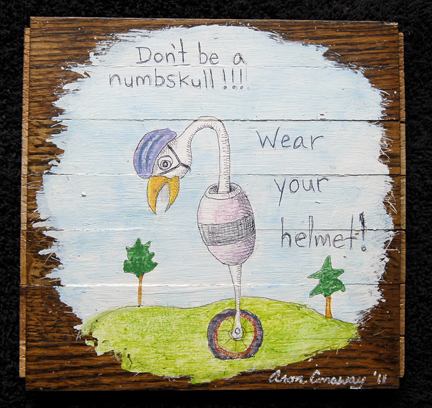 Donated to the Young Cancer Survivors auction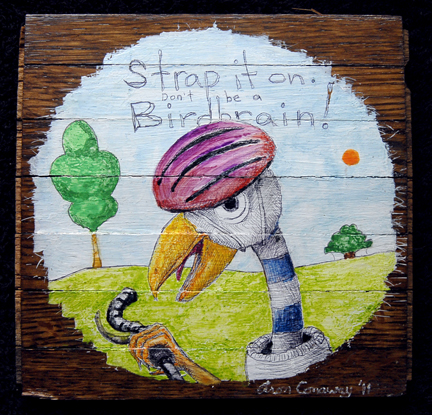 Donated to the Squallis Puppeteers
'Fools for Love' fundraiser, 2011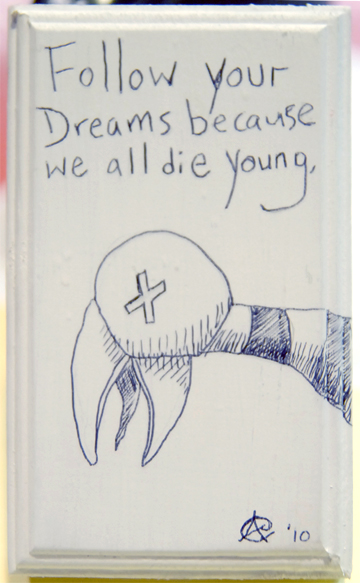 For the 'A Very Portland Christmas'
art sale at Nelligan Hall, 2010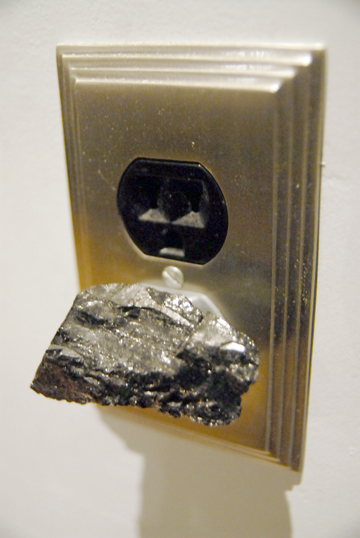 Coal Stoppers, to remind and block us from effortlessly using the energy that causes mountain top removal and mining.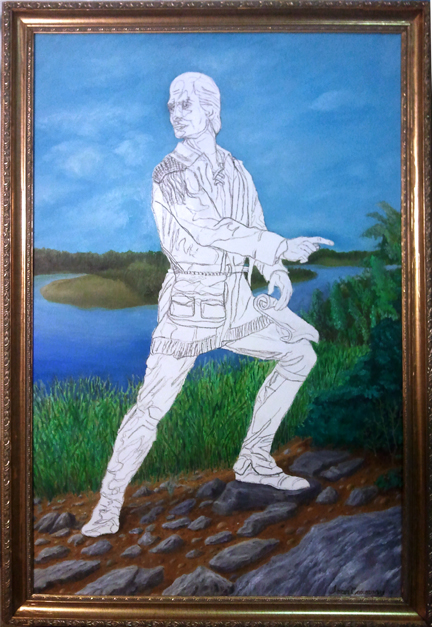 George Rogers Clark for the 'L is for Louisville' book

We were published in the Inaugural issue of the new Pure Unut Candy, a really cool new publication in Louisville.


Featured in Pure Unut Candy for our illustrations that were also published in a book called label 228
Label 228 Street Art Project

Aron Conaway is a curator, fine artist, and alt.space creator. Working in a variety of media—drawing, live video projection, photography, street art, sculpture, and large installation—Aron's creative spirit is activated by history, current events and critique of power structures in the political and social strata. Aron was a founding artist in the Louisville Assembly of Vanguard Art (LAVA House), for 12 years owned and operated the Nelligan Hall Art Studios in the Portland neighborhood. Aron has BFA and MA from UL (2001, 2008) and was the OPEN DOORS Manager at the Louisville Visual Art Association from 2009-2012. and owns/operated the MAMMOTH LLC a 90,000 sf storage warehouse (one day envisioning a new alt.Space in Louisville's Park Hill neighborhood. (more...)
__________________________________________
Portland Pride: 21st Century Ideas for a Historic Neighborhood

Aron just completed this video project the Portland Now Neighborhood Association with Indiana film-maker, Amanda Arnold

OLD NEWS:
Curated, "In The Course of Human Events" at the Louisville Water Tower
Weber Gallery Awful.Repulsive.Terrible Halloween Art Show
LVAA Art Auction - November 12, 2011